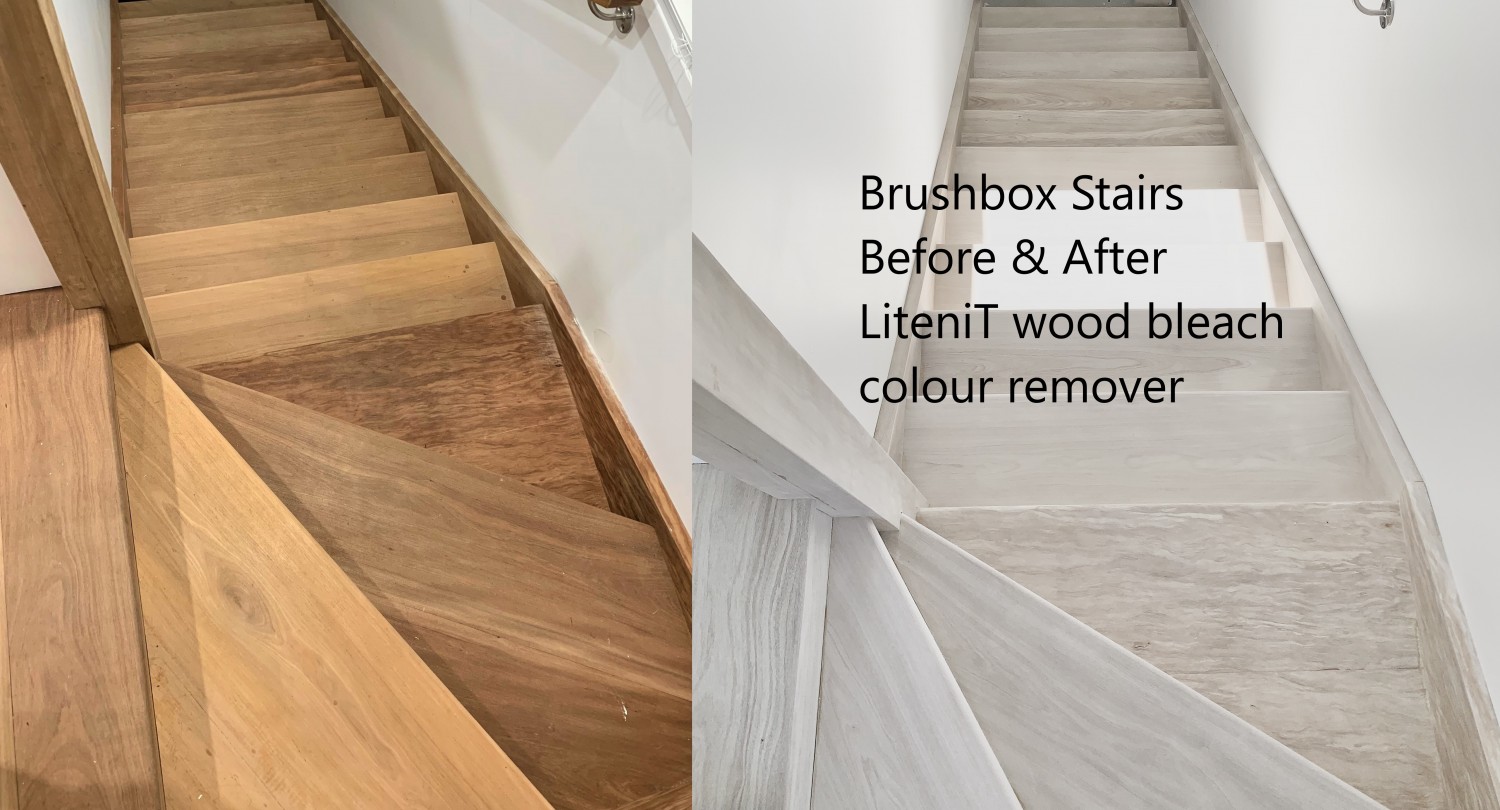 Remove the red and lighten up that Brushbox floor.
BLEACHED BRUSHBOX
Bleaching Brushbox flooring removes the red colors to more pale browns and creams.
We find Brushbox in a lot of properties built in the 60S & 70S and usually covered in carpet.
With LiteniT wood colour remover, you have options. Gets it back to a more uniform colour pallete.
Then you can add colour in the form of stains or washes to transform the whole look and feel of your space.
LiteniT Wood Bleach
Eco Friendly
No VOCs
DIY Friendly
Buy LiteniT
---
quote or discuss project