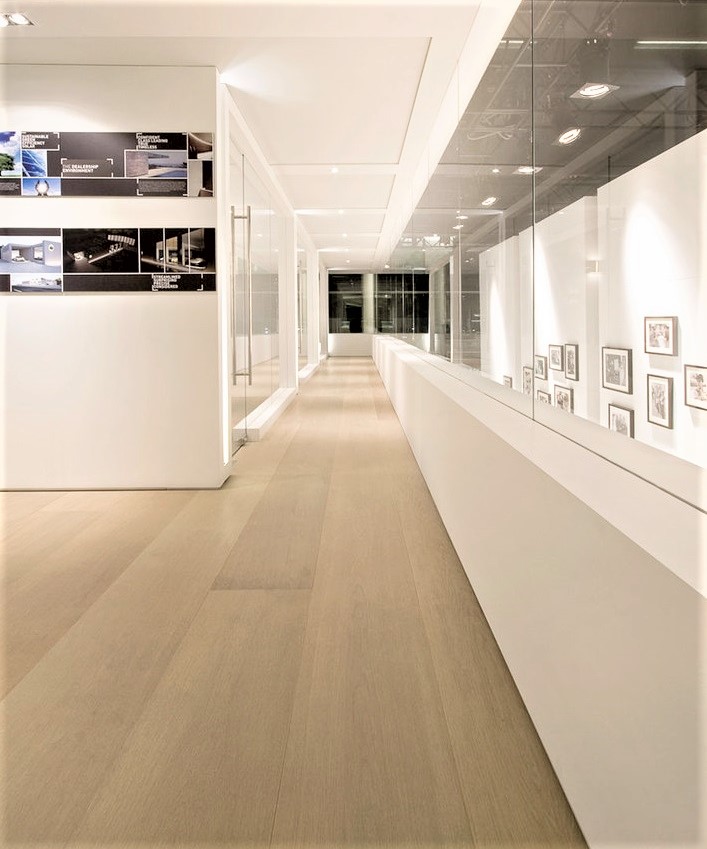 QUERCU PRIMA MAGNA
Prime Grade Massive Oak boards.
Indulgence in the most purest of forms.
The widest, the longest, the finest Oak boards in the world. From 150 to 600mm wide and up to a massive 15m long.
To make a floor of the finest quality and character we use only veneer grade logs from a sustainable resource. For all our handmade floors, we select trees from old growth that yield the finest grades of timber with perfect grain structure and colour.
These veritably exclusive floors are custom made in England and not an "off the shelf" stocked item. They are only available though special order with a prescribed lead time involved.
We can provide a customised solution for each individual private or business client in Australia and abroad. Our emphasis is a service providing superior results based on our technical knowledge, experience and passion for world -class wood flooring.
spec. sheet
---
Quote or discuss project
[contact-form-7 404 "Not Found"]