wood lightener- LiteniT 5Lt Part B
$139.00 excludes GST
Wood bleach
To lighten wood is easy with LiteniT 2 part wood bleaching system.   INSTUCTIONS
Designed & made in Australia, so it works!
Due to the patented part A. activator, there are no VOCs. Therefore it is safe to use.
Impressive results.
LiteniT will bleach any wood for any purpose.
Description
Wood Lightener- LiteniT 5Lt part B:
LiteniT will remove the natural colour from any wood without damaging the fibers.
Very easy to use, no special equipment required.
To lighten wood is easy with LiteniT. Australian Made.
Perfect for those smaller projects.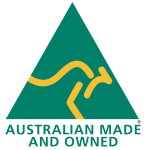 Coverage:
The LiteniT 5Lt part B will treat approximately 50m2 of the surface area.